Here's a little fun fact about me: I am pretty "in to" meal planning. Geeky, I know! But not only does it keep my grocery list (and bill!) in check, but when dinner time rolls around, I like having a game plan ready for me. If I'm stuck facing a refrigerator or pantry saying "What should I make for dinner tonight?," we usually end up calling for pizza!
Each week, I pull out my "collection" of tried-and-true recipes, which are organized in clear-paged books into the categories of "Favorites," "Classics," "To Try," and "Desserts." I page through the books and identify what sounds good and/or what will work with items we have on hand! I then assign a meal to each day of the week on our little green wipe board, making an effort to vary our sources of protein and carbohydrates across the week. Once my meals are identified, I assemble our grocery list and set off for the store. I actually stick to my meal plan most of the time!
At the start of the month, I clear the magnetic calendar, put up the correct month at the top, and write in the dates with a dry-erase marker.
I am linking this post to: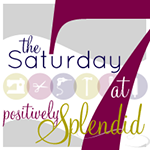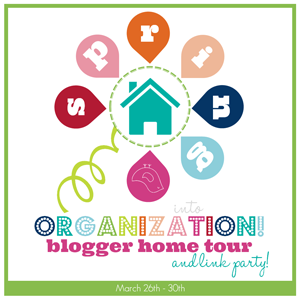 This post was featured on:
!!!!!!!!!